I bought a 6×12 deck-over aluminum trailer for $500 only to realize it needed new everything; spending $1,723 on 2 new axles, 4 new leaf springs, and 4 new wheels for a total of $2,223 invested. Now I'm realizing I need to invest another $900 to make it road worthy. It's not the end of the world because a deck-over aluminum trailer this size would be at least $4,000.
Update: The trailer is back and the repair ended up costing only $622. Big shout out to Woodward's in Brockton MA!
After rebuilding the trailer I built and bolted an 8×12 deck on the trailer, meticulously framing around the fenders. When I finished I posted to /r/sauna and someone reminded me of a design flaw in the trailer I've been ignoring:

It's true, my trailer axles do look a bit wonky.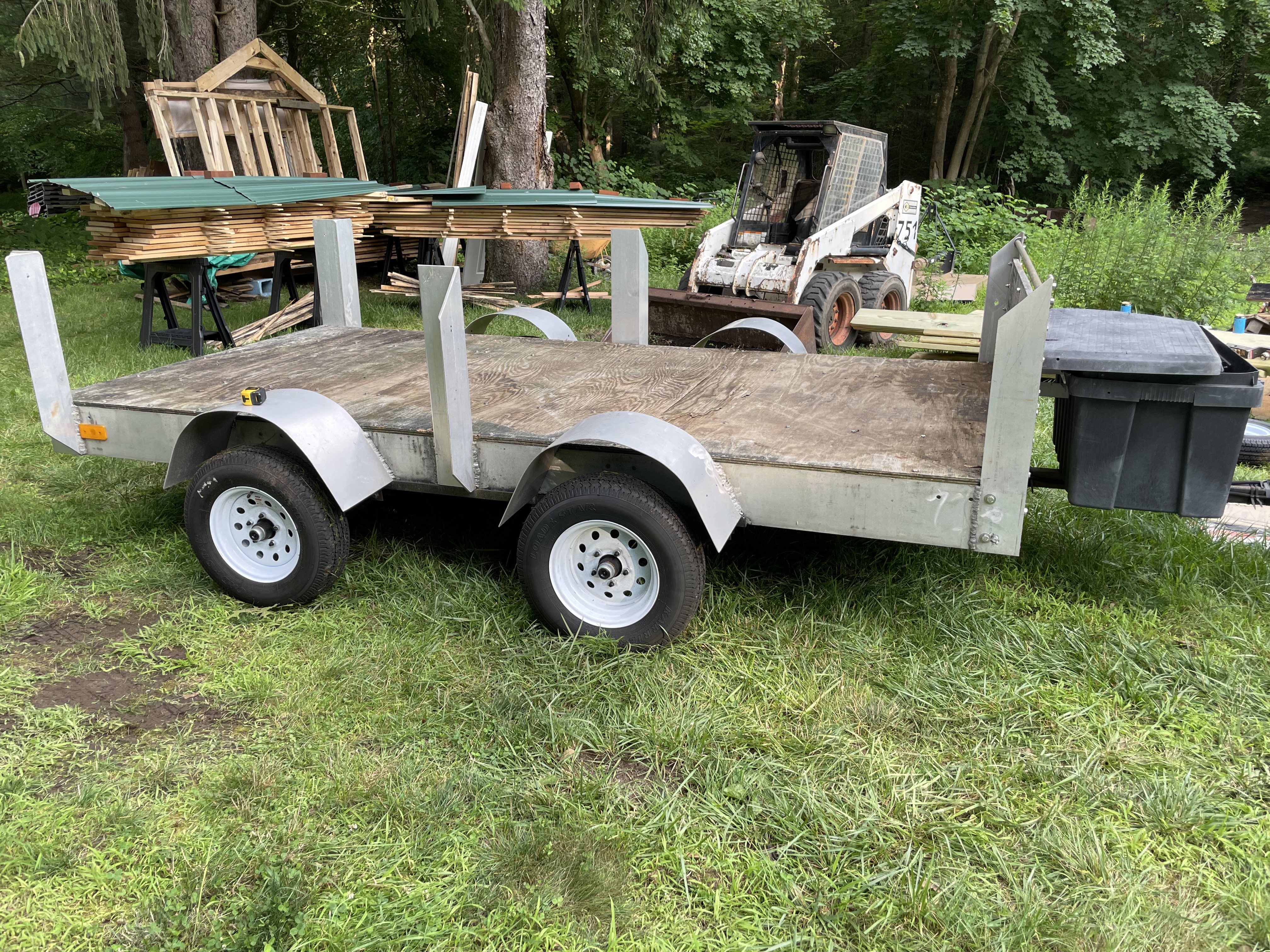 It turns out with axles too far apart, backing up a trailer can be a real challenge because of the unconventional apex. When taking turns, the tires can skid ("scrubbing") which reduces the life of the tires. The trailer can also handle weird.
I shopped the job around to a few welders, thinking I only need to move one axle. Most guys were too busy. I got one quote for 8-10 hours at $120 per hour ($1,200) but it was pretty open-ended and seemed like it could go as high as $2,000.
Then my dad called a shop he used to use in the 90s located in Brockton, MA. He and I drove over, pulling the trailer over to have them take a look. Unlike the welder's quote for $1,200-2,000+, this shop specializes in trailers and springs. They advised moving both axles to achieve an ideal tongue weight. They'll add bracing to connect the leaf springs on each side to one another for a smoother ride. They came in at $900. My dad and I left the trailer and in the next week or two I'll power on, focusing on framing.
Ideally I would've moved the axles before putting the 8×12 deck on the trailer. But sometimes when aggressively pushing on a creative project without experience, challenges pop up and you have to make the best of where you are.
One such challenge is the fenders. I'd framed around them only to now realize they'll be cut off. With both axles in new positions there's a new problem: There's only 2-3″ of clearance between the top of the tire and the bottom of some of the 8″ floor joists. I could rip off the plywood, remove the insulation and move a couple of the beams. Or, a suggestion by the shop I'm taking: We should be able to just notch out 2-3″ from the affected beams.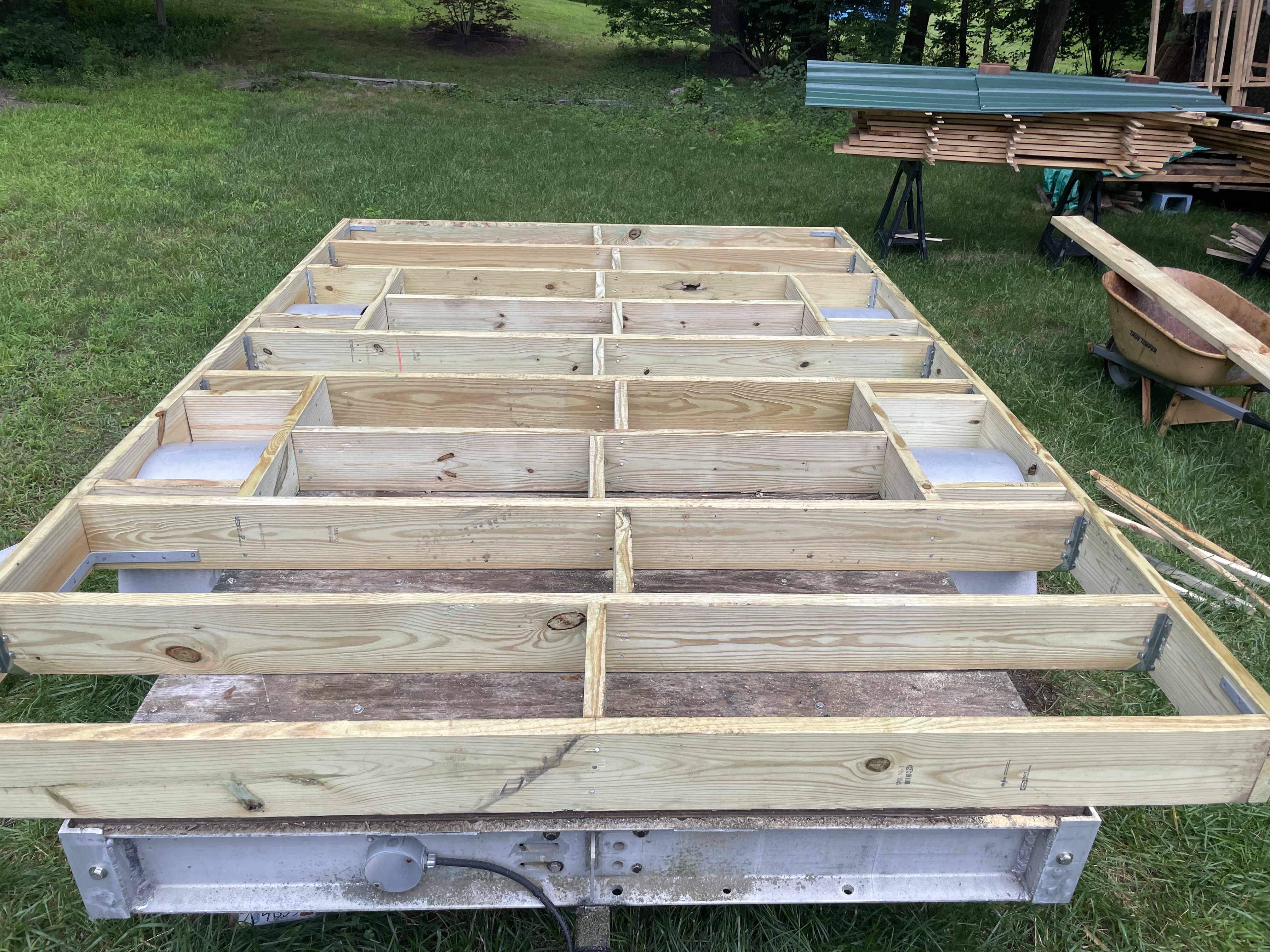 Provided nothing goes upside down (err… the wiring was acting up this morning) I'll be in the trailer for just under $3,200, still under what I'd pay for this trailer brand new. More importantly, I got to learn a ton about trailers.
Update: The trailer is back and it's looking awesome.