I got a tiny house for my sauna build. It came with two vinyl casement windows, perfect for the changing room since they open and have screens.
I was left with figuring out where to source 3 more windows, all of which don't open:
A 12″x12″ window to go in the interior door between the hot room and changing room
A 30″x30″ candle window
A picture window to go inside the hot room
I've decided to go for the picture window in the hot room since given my sauna is mobile, it'll be nice to gaze at the ocean, lakes and forests while enjoying sauna. I'm positioning the picture window on the right side of the sauna since at our nearby favorite beach, it's easy to park with the right wall facing the ocean.
I've read "insulated tempered glass" is what you want but had a tough time finding this exact product. I'd like to shop local and visited a local glass shop, but it turns out they just order the glass from the internet and mark it up.
I ended up finding One Day Glass. I picked up all of my windows at 1/2″ thick for only $243.76 with free shipping. The windows were expertly packed. I considered using 3/4″ thick glass but this would've put me over $500. I tried to find "insulated tempered glass" but didn't have luck, so I figure a thick 1/2″ tempered glass pane will do the trick and if not, the simple framing technique I'm using will make it easy to swap out later on.
Last year I stumbled on this amazing Bob-Ross-style video about how to build a cabin. In it, the host shows a simple method for framing in a bare piece of glass into a cabin window.
The other day I framed up the in-sauna picture window. My window is 30″x18″ so I made my opening 31.75″ x 19.75″ to accommodate for 3/4″ trim inside the opening plus an extra 1/4″ leeway. The 30″x18″ window itself was $118.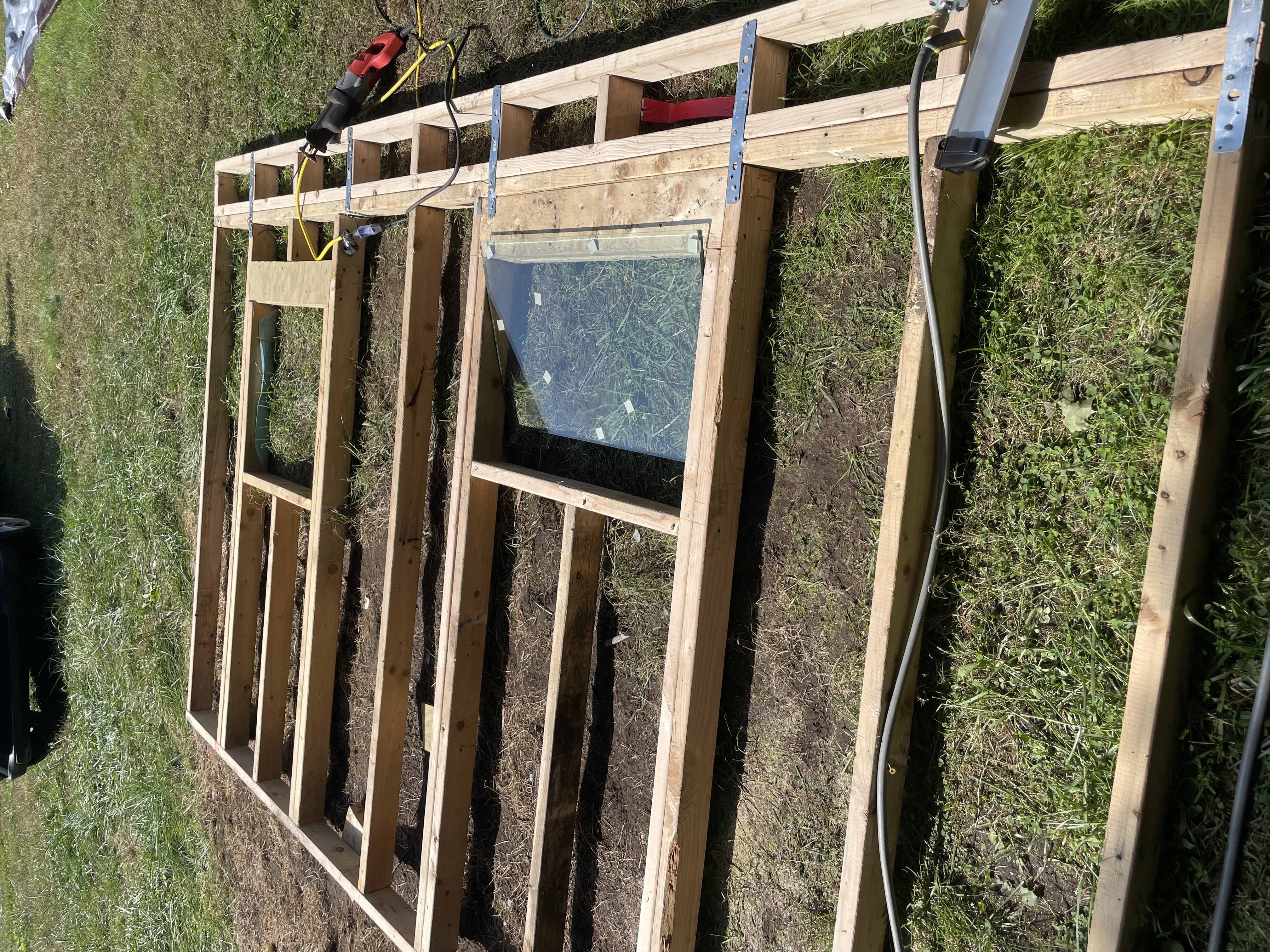 As far as framing this window in, I'm picking up 2″x2″ balusters from Lowe's: Western red cedar, 2″x2″x36″ for $3.18 each and a total of $25.44. First I'll frame in the window with 1×6 trim. Next I'll add the exterior balusters flush with the edge of the studs finished off with some caulking to keep the water out. The 30″x18″x1/2″ glass then goes in from the inside and another set of balusters on top of that, screwed in with stainless steel screws (to prevent streaking in the hot room.
This tempered glass product from One Day Glass can withstand up to 476℉ (246°C) which feels more than enough for where I'm installing it. It'll be about 60″ above my stove (31″ above the rocks) and 18″ away from it. My picture window is another story: It'll be about 10″ above the rocks and 10″ away. Fingers crossed. I've been to another sauna in Vermont where the candle window was pretty close to the stove.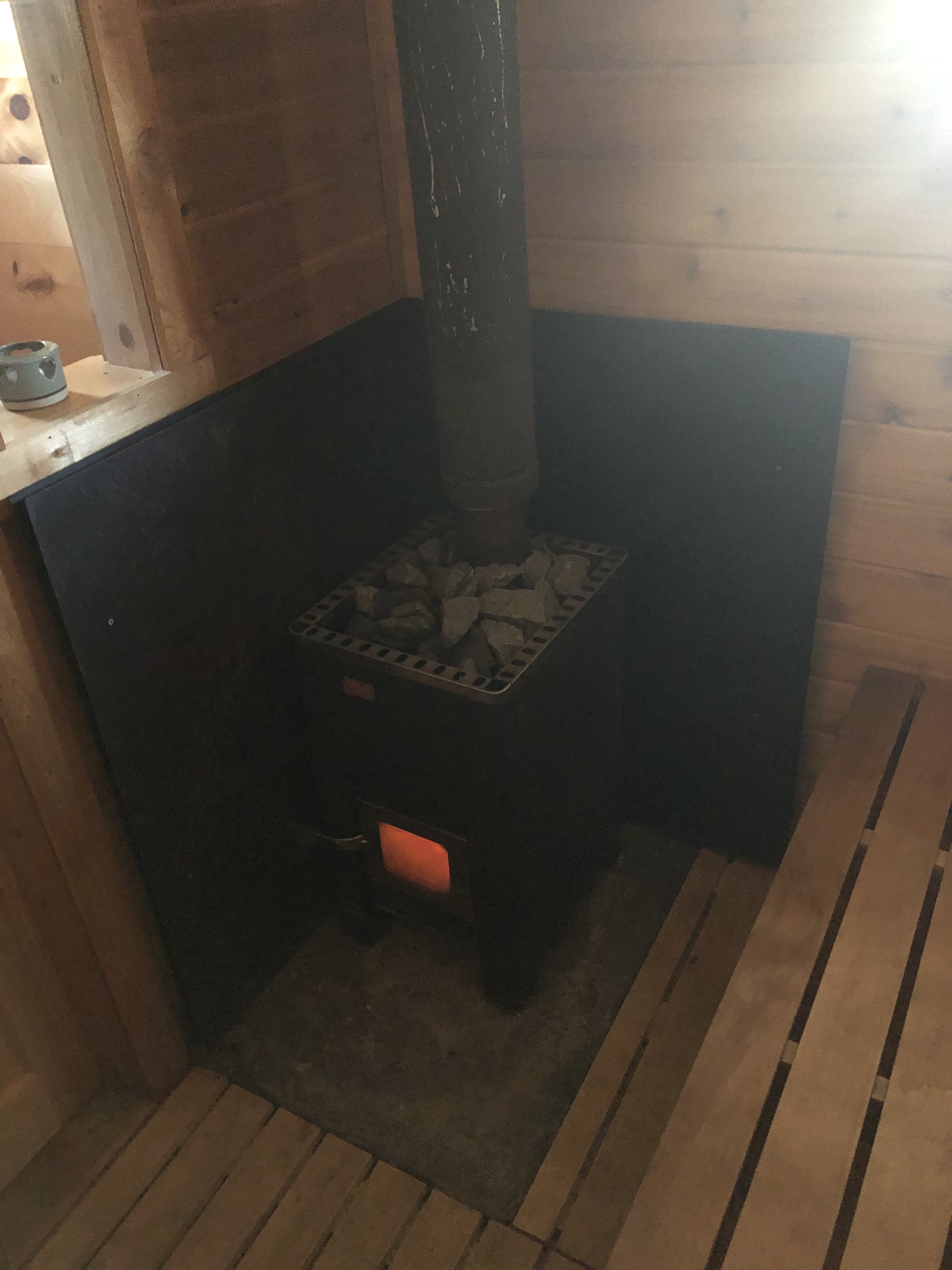 My total cost for this window is $143.44. Sure, I could've used a cheaper vinyl window but this window is impressively large, I *think* it will insulate better being a fixed window that doesn't open and given it's just glass and western cedar I don't have to worry about any off gassing.
I'll follow up with some photos when it's fully framed in.