Recently I decided to add OSB sheathing to my mobile sauna to increase the strength.
The 8×12 tiny house I got for $500 didn't come with exterior plywood sheathing for whatever reason. The shed company that built it put house wrap over the studs and 1″ pine board and batten directly over it. I originally planned to do the same but decided to go ahead and add the missing sheathing.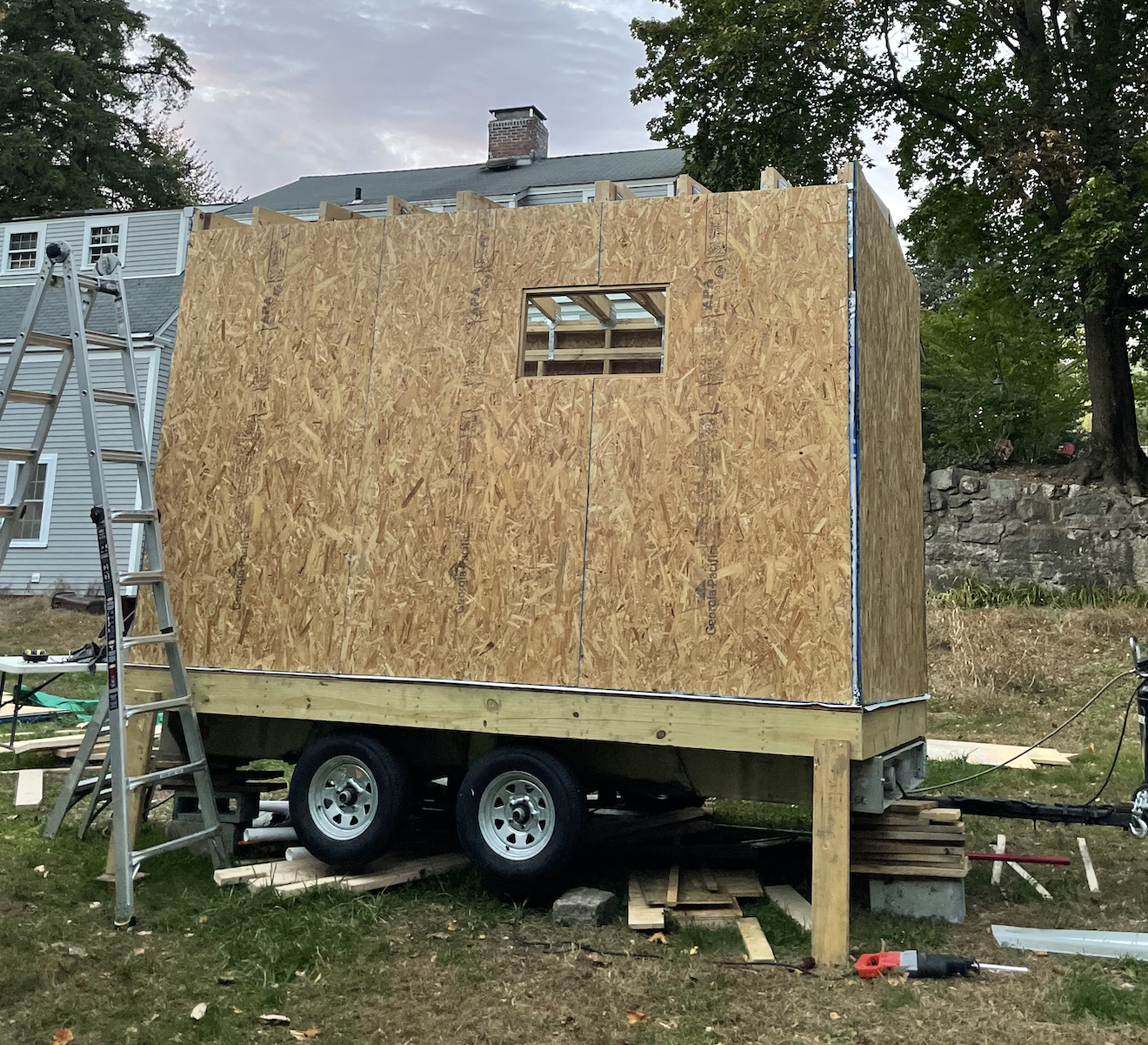 The price of lumber is back down and I bought 8×12 sheets of 7/16 OSB sheathing for $17 each. It was only after I had all the OSB siding on and the 1″ board and batten that I learned OSB sheathing is supposed to have a 1/8″ gap between boards. I did manage to get everything buttoned up before any rain and hopefully it's all good.